QUALITY CRAFTSMANSHIP
SINCE 2005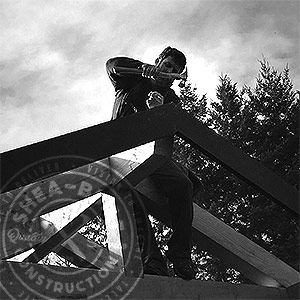 WELCOME TO SHEA-BUILT CONSTRUCTION…
Shea Dale had a passion for woodworking at a young age, winning awards in High School for his custom furniture designs.

His passion was such that, right after graduating, he entered the construction industry, learning from the best about every stage of home construction and working tirelessly to absorb all the knowledge he possibly could.
In 2004 Shea started Shea-Built Construction in Southern Oregon. Then, in 2011, to further hone his skills, he came to Eugene and began working with top contractors in the area…
We cannot thank Shea enough for the quality craftsmanship and expertise he provided in our recent remodel. Shea's creative vision and suggestions provided our home with many special touches that went above and beyond our expectations. Shea understands the balance of quality and costs, and his group of subcontractors are chosen wisely. Shea is honest, reliable, and fun!
Working with Shea has been a pleasure. He is hardworking and easygoing, has a good eye for design, and produces beautiful results in a timely, cost effective manner. We look forward to working with him on many future projects.
Working with Shea from Shea Built Construction, as sub-contractor you will quickly learn Shea has ameticulous eye for detail and a distinct view of the potential within each project he renovates or constructs. Shea works with only highly skilled contractors to ensure his projects go smoothly and at the level he is known for.
Shea is truly a gem! He came into our home and was able to transform a broken down old kitchen into a new one that we love! We used many existing cabinets, fixtures, and appliances, along with installing new ones, and we couldn't be happier! Shea has vision along with the skills to back it up, we are looking forward to more projects with @sheabuilt!